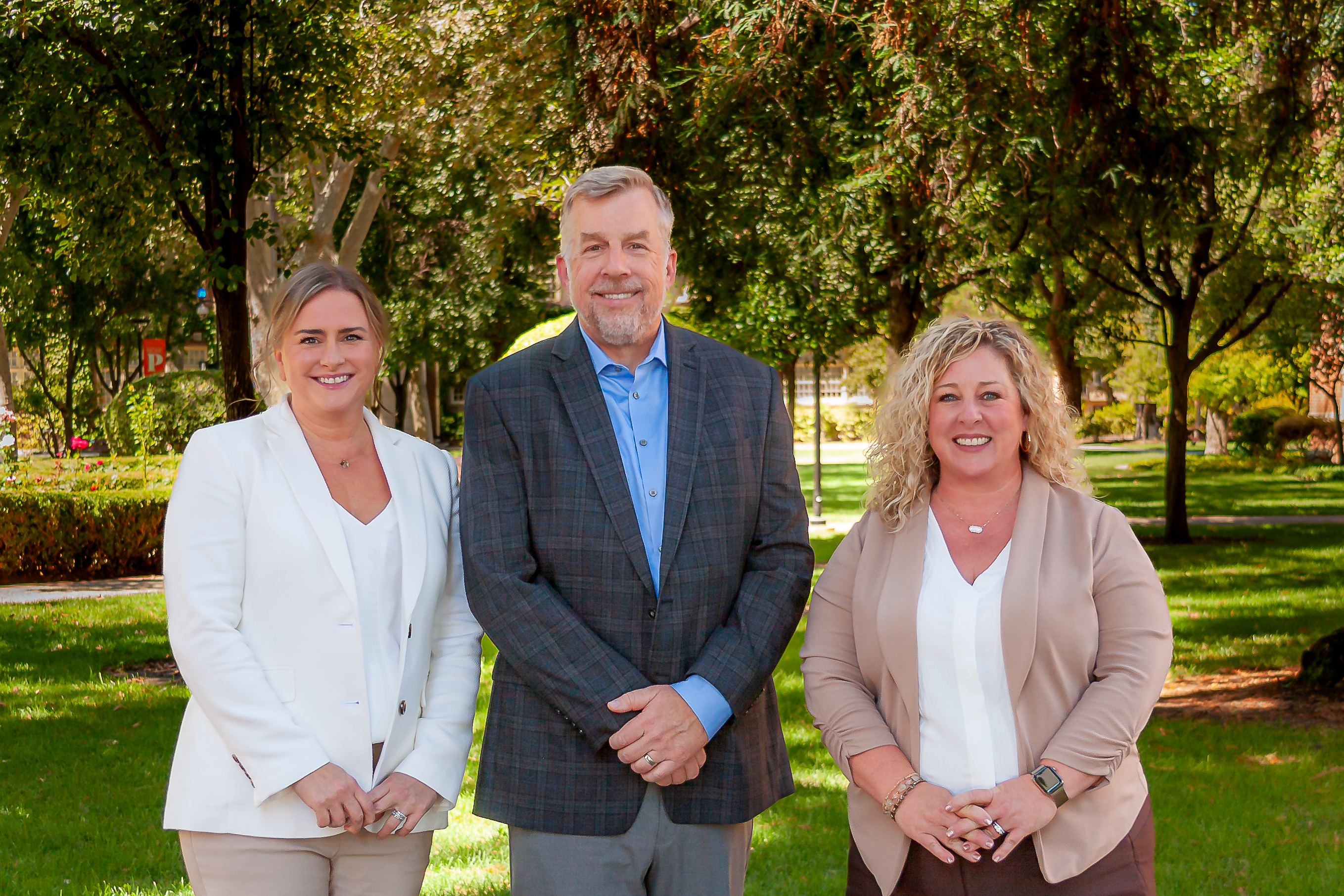 HealthForce Partners expands presence in Northern San Joaquin Valley
HealthForce Partners Northern San Joaquin Valley is pleased to announce the addition of two new leaders to its team as it continues to create and implement new solutions to alleviate regional healthcare worker shortages with locally grown talent. Christina Gilbert, whose work with HealthForce Partners started with the launch of the San Joaquin Behavioral Health Workforce Partnership earlier this year, will now serve as County Director for San Joaquin County. Tiffani Burns, previously with Doctors Medical Center in Modesto, joins HealthForce Partners as the Director for Stanislaus County and Mother Lode Region.
Christina Gilbert is a homegrown Stocktonian who has worked and volunteered in the community for over 20 years. In her most recent role as the Director of the San Joaquin Children's Alliance, she worked as a community organizer and advocate for increased investment in the children and youth of San Joaquin County. She managed the introduction of two county-wide ballot initiatives and successfully lobbied the county Board of Supervisors to invest $9.5 million in strategic investments to mitigate the impacts of the Covid-19 pandemic, including a $5.2 million dollar investment in the Behavioral Health Workforce Partnership. She is a passionate organizer and spokesperson for San Joaquin County and excels at speaking, organizing, facilitating and convening groups toward a common goal. A graduate of San Joaquin Delta College and Stanislaus State, she lives in Stockton with her husband and four boys.
Tiffani Burns has worked in the Foothills, Oakdale, Turlock, and Modesto for the last 26 years after moving to the area from Texas in 1997. In her most recent role as Marketing Manager for Doctors Medical Center, she saw firsthand the critical need for healthcare workers, especially in the last three years. She has a long history with nonprofits, for which she started volunteering at the age of 13. She has been working for, serving on the board of, or supporting the efforts of a large variety of nonprofits ever since. She also has a background in fundraising and program development and successfully raised over $1.5 million to support programs, specifically nursing and the sciences, at Stanislaus State. She is excited to take her previous experience in non-profits, government, K-12 and higher education, and healthcare to involve each sector in the creation of actionable solutions to address workforce shortages. She has formed a deep love and connection to the Central Valley and values the relationships and friendships she has made here immensely. She has strong communication, listening, development, and collaboration-building skills that will serve her well in this new role of bringing together all relevant interests in working toward a common goal. A graduate of the University of Texas, Austin, she lives in Modesto with her husband and bonus kid.
Gilbert is based in Stockton, while Burns will work from the Modesto area. Each will lead county-specific initiatives and programs while also collaborating regionally to expand opportunities for local residents to seek education and training necessary to meet the staffing needs of the region's healthcare employers.
About HealthForce Partners Northern San Joaquin Valley
Celebrating its fifth year of transformative work in the Northern San Joaquin Valley, HealthForce Partners is a healthcare sector partnership that creates and implements new solutions to alleviate healthcare worker shortages. Composed of leaders from healthcare, education, government, and workforce development agencies, HealthForce Partners develops and supports programs that provide career pathways for local residents, help alleviate workforce shortages, and enhance the well-being of local communities. For more, visit www.healthforcepartners.net
###
by
HFP
|
Jul 06 2023 1:24 AM